Purries Niknich...
We would like to mention that we made all three of these backgrounds, and all the graphics for this page including the heart for the background.
Purrs and Paw Pats...
Scully, Fox and Spud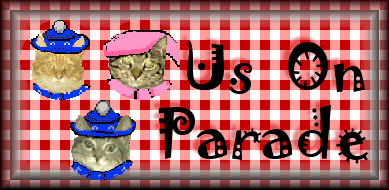 Hi, and welcome to our page. We have placed our valentine pictures from a couple years ago on this page. We must get Spud dressed in a suit and on this page too. He has to be caught first!!! Some daze he is so hard to keep up with. He is such a little devil!!!
Here is Scully & Fox in all their beauty.