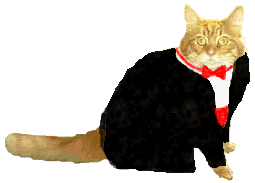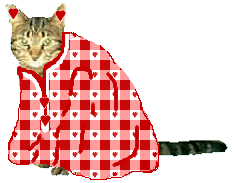 Scully, Fox and Spud are all dressed up for Valentine's Day. They are hoping all of their furrends have a great day and get everything their hearts desire!!!
Candy, Flowers, Cards, Gems ....
and in our case ~ ~ Treats!!!!
Mew, Mew, Mew!!!

We got this purrity card from our cousins, Ned and Alex.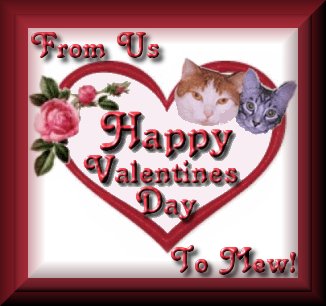 This beautiful globe is a gift from our friend Smokey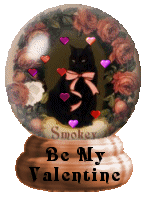 This yummy tarts card is from Queen Bitsy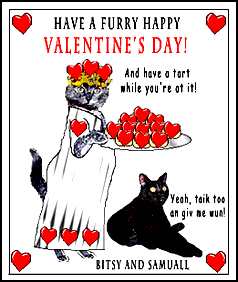 Oooooo, such a purrity card from Judy and The Luvkittys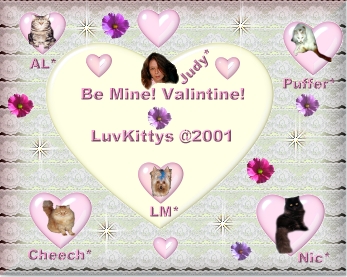 Look how cute our furrrend Midnight looks on his card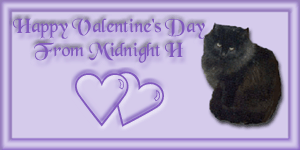 We got this cool card from all of the kitties at The Tigers Den and a special one from Patches!!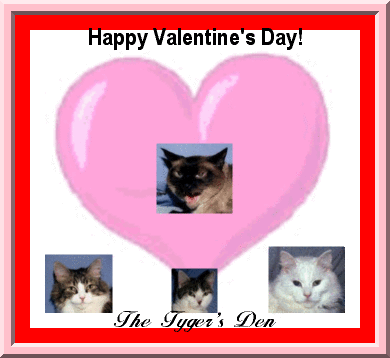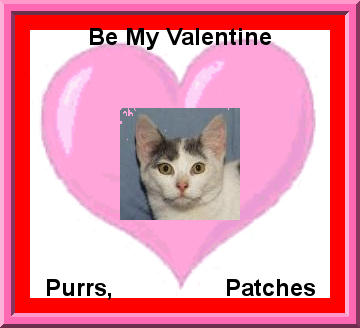 We got this pretty card from Madam Troublinski, the mystic cat, and the whole Colletti Crew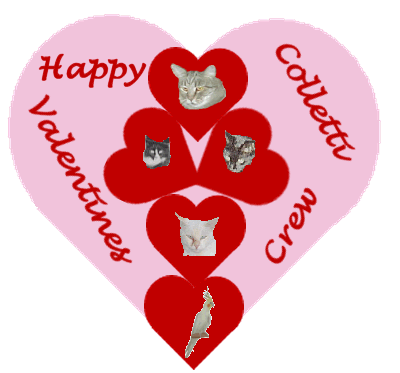 Our furry good furrend, ElizabethQE2, sent us a beautiful Valentine page. Click here to view this page. (-:

We got this purrty card from Lucille's place ~
Lucille, Stan, Benjamin, Daniel and Zoie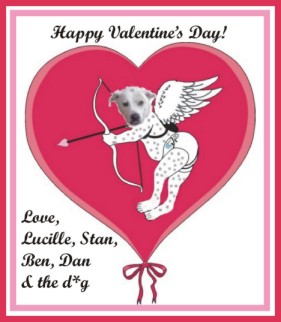 WOW, look at this card we got from Freya and Henry of the Back Fence Cat Club
we are memfurs at this club!!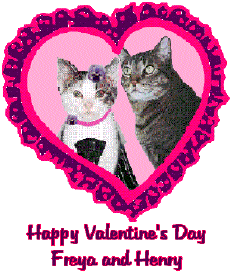 If we furgot to send you a card...
Pleeze take this one, with all our luv!!!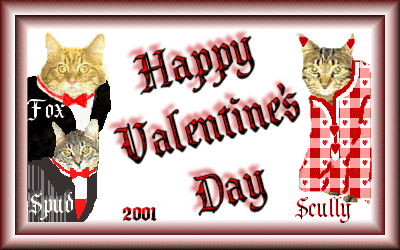 {{BACK}}