---
---
---

An 'ailurophile' is someone who loves cats. Famous ailurophiles include Albert Schweitzer, Mohammed and writers T.S.Eliot and Colette. An 'ailurophobe' is someone who fears or hates cats. Julius Caesar and Napoleon were ailurophobes. Think about what happened to them.
Need we say more?
We joined Ailurophilia in August, 2000. We are just getting to know our way around this group and meeting other memfurs. We hope to fill this page, and many others, with our fun adventures!!! We have an Ailurophilia home at
21 Caggywiggle Rd.
Be sure to click on our home and come inside and visit.
We have some refreshments there too!!

We are memfurs of three guilds.
Click on the banners for more information.



The Fuzzy Kitties Association is a group for fuzzy kitties who can't seem to get away from our ofurprotective meowmees, that give us way too much attention!!!






The Friendly Furkids Fun Factory sends cards to Ailurophilia members, birfday, wedwink, bridge or any other occasion. We also have a 'Party' page where all memfurs of Ailurophilia can list their parties so no one will miss any party again!!! Our memfurs are here to spread good kitty cheer to all Ailurophilia memfurs!!!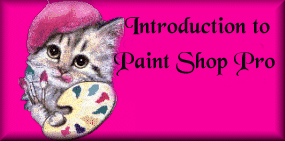 We joined the PSP Guild too. We are learning how to use our program correctly. We had taken some of the classes at Claw, before they closed in August, 2000. Now we are able to complete our education... with the same instructors too!!! Please click on the above banner to go to our PSP page and see what we are involved in now ... and you will also see our buttons we received for finishing lessons!!!
{ Our Ailurophilia Home }
{ BACK }
{ HOME }
{NEXT }
© gggo 2000+
~ all rights reserved ~